Loans that are available without the otherwise mandatory process of credit history verification are known to be amongst the highest risk loans from the lenders' perspective. The high risk creates the need for high returns, which allows them to be amongst the most expensive loan products in the market.
However, these are typically very short term loans, the total amount of interest and fees may at times not seem so much but the rate of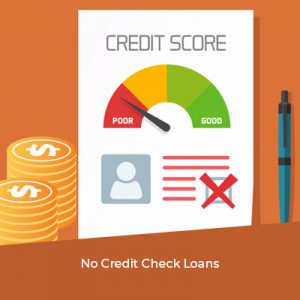 interest in terms of APR (Annual Percentage Rate) does remain high. We shall discuss this point in detail later and it forms the backbone of the idea of limiting the cost of a payday loan, which in turn makes it a safe deal to choose.
Given that these are expensive loans that only non-bank direct lenders offer, there are two ways in which a borrower needs to stay safe consciously:
Be in a safe position in terms of repayment ability, and
Borrow from a lender that is genuine and trustworthy.
The combination of these two, is what must be a given in your situation, before you ever look towards such a loan product.
In the interest of being a direct lender that's transparent towards borrowers and interested in their financial well-being, we find it important to share our insights about this topic for our readers.
Making a Safe Decision to Borrow
Many borrowers end up taking a loan without well ascertaining their financial position and being sure that they can repay the loan on time. This not only hurts the borrower's credit score, but also leads to a very expensive penalty being charged. At times, this also leads to the debt cycle that one can get trapped into.
Here are a few points keeping which in mind, can help you stay safe as you choose to take a No Credit Check loan:
Costs get high as terms of loans get longer. No Credit Check Loans must essentially be taken for a short term to avoid such very high costs.
For No Credit Check Loans, understanding your own repayment ability and your own outstanding debts is of utmost importance. This is because the lenders cannot make such assessments well enough when the credit check process is being skipped for your loan.
Risking loans that are going to be hard to repay on time, is a risk not worth taking unless there is absolutely no other choice left.
High risk loans are intended for emergencies. Using such loans frequently is not advisable and it is very critical for borrowers to understand this.
Understanding all terms and conditions of your loan is very important. If for any unforeseen reason, you're unable to repay on time, the terms and conditions should guide you towards the right step. Typically, contacting the lender is the first step.
Borrowing from a Safe Source
The other thing you need to know while choosing to take a non-bank direct lender loan, is the legitimacy of your lender. Since lenders operate independently, there are chances of fraudulent entities posing as direct lenders and then there could be registered direct lenders whose practices are questionable.
The state and federal government are always on the lookout for such malpractices. Nonetheless, some new ones keep cropping up and some scams bypass the radar of the authorities for varying lengths of time.
One strong advantage of online lending is that lenders have an online presence that can be looked up easily before borrowers make a decision. Reviews and feedback from genuine customers and speak for the legitimacy of online lenders. Apart from that, it is advisable to scan through these indicators of legitimate direct lenders:
Demands of Deposit/Payment for Loans: Legitimate loan lenders do not ask you to pay or deposit money to get a loan or apply for one
Suspicious Offers: Some lenders or websites can claim to make offers like first month free, etc. Be informed that these are likely to be misguiding or illegitimate offers/lenders
Registrations and Accreditations: Look out for security certifications on the website, accreditations like BBB (Better Business Bureau) and registration details of the lender to be sure of their recognition as a legitimate lender.
Contact Details and Address: Direct lenders that are registered and accredited would reveal valid contact details on their website or in their shops
Asking for irrelevant personal information or passwords: A direct lender shall need your bank details, name, address, SSN, salary slips and some other related information that seem relevant to a loan. What they do not need is a prepaid credit card number, account passwords, your bank customer ID and other information that can jeopardize your financial safety. Some scammers do pose as direct lenders to gain access touch information from people
We at CashUSAToday, remain a trusted and experienced direct lender with a strong history of customer service and satisfaction. We welcome you to browse through our website as an example of a safe direct lender's online presence.
Apply for a No Credit Check Loan
No Credit Check Loans are typically intended to serve borrowers during times of urgent needs. Trusted and reputed lenders of such loans hence, keep the process lean and simple. Applying for such a loan from us requires just a short 3-minute application form to be filled and submitted online along with scanned copies of the required documents.
You can read through our No Credit Check Installment Loan page for further details or directly apply for a Cash Advance or an Installment Loan which skips the credit check, using our convenient online loan application form.
---