Installment Loans are Best Alternatives for Risky Payday Loans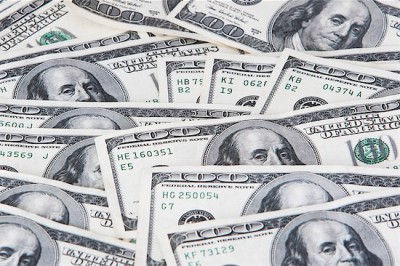 Installment loans help you to avoid numerous risks that are experienced usually in the case of payday loans. Though the borrowers are supplemented with quick cash during emergencies, a payday loan is risky enough leading you towards financial doldrums. Remember that every loan type comes with certain features and guidelines that you must know first before signing the documents.
Risk #1: Higher Interest Rates
Payday loans are out of your comfort zone as they come with numerous risks about which a borrower is not initiallyaware of. Higher interest rate charged is one such risk that will cost you dearly. Perhaps, you might even end up paying another bill after clearing up the original one.
How to Avoid
Avoid paying a higher interest rate by choosing installment loans.
Borrowing an installment loan from a verified lender will let you avoid such risk with least possible interest rate paid. Installment loan lenders implement a transparent approach allowing you to choose exact loan amount along with a static interest rate that you must pay throughout the loan term.
Risk #2: Credit Score Affected
Relating a payday loan with your credit score is absolutely easy. Are you not aware of the secret behind still? Delaying payment of your cash advance will affect your overall score a lot resulting in bad consequences. Hence, you might suffer greatly though your financial requirements are met.
How to Avoid
Learn how a payday loan affects your credit score before applying.
Seeking payday loans is not a good choice as they directly affect your credit score if not paid on time. In contrast, the installment loans that you have applied long back provide the option of flexible payments without affecting you with stringent payday terms.
Risk #3: Unmanageable Financial Situation
Payday loans are meant to cover your short term financial needs. More specifically, they offer you money to take care of your expenses until your next pay day. The situation is under your control as far as you clear payments on time. Leading towards any discrepancies in this regard will cripple you financially.
How to Avoid
Seek installment loans as they offer flexible alternatives to clear payments.
Any installment loan will offer you maximum alternatives of making payments as per your convenience. Certified lenders who are in the field for several years will work with you to clear the loan amount without charging you extra. This friendly approach from them will let you have 100% control upon your financial situation.
Risk #4: Automated Payment Rejection
Payday loan repayments set for automated authorization for smoother transactions might result in more complex situations at times. For instance, you might experience the problem of rejection through automatic repayment option due to insufficient funds. You have to cope with additional fees for dishonoring payment and late remittance in such cases.
How to Avoid
Installment loan lenders go easy with loan repayment silos.
Opting for installment loans from a qualified lender will help you in managing your loans in a flexible manner. Avoid harsher penalties by restructuring your existing loans as per your convenience of payback. Such adjustments are not possible in the case of payday loans resulting in paying more in additional amount than what you could afford.
---