First Time Personal Loans No Credit or Bad Credit History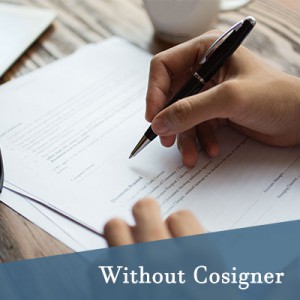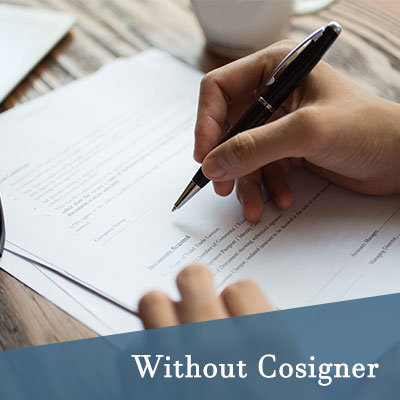 Considering a loan for the first time can be a difficult decision to make and may be coupled with lot of apprehensions. Getting accepted for loan can be a struggle for the first time borrowers without cosigner. However, instant installment loans can help as they are fast, flexible, and completely secure. Besides, these online personal installment loans come with instant approval. As a first time borrower, you can avail anywhere between $200 and $500 depending on your monthly earnings. The maximum lending amount differs from lender to lender but is usually restricted to $1500. However, upon demonstrating a responsible financial behavior, you can witness an increase in loan limit of $100 on each successful payment.
First time installment loan requirements are simple and easy to meet.
Should be at least 18 years old
Should be a permanent resident or a US citizen
Should posses a valid and active checking account
Should demonstrate a regular source of income
Should have an active email address and contact number
Benefits of instant installment loans for first time borrowers
DATA SECURITY – As a first time borrower, it is common on your part to worry about the security of your personal information. However, responsible lenders, respecting your privacy, employ advanced technology to protect your private data. All your transactions are kept safe using highest encryption standards.
REPAYMENT FLEXIBILITY- Unlike payday loans, instant approval installment loans are designed for convenience and come with easy and flexible repayments. Online installment loans allow you to pay back in installments rather than in one lump sum payment. If you require money right away to deal with emergency and also recurring expenses but cannot manage to pay for the loan in full, then these online loans are useful to you.
TRANSPARENT RATES & TERMS – Installment loan lenders in order to establish loyal and long term relationship with borrowers, they promote no hidden charges policy by providing upfront rates and terms. Because of which, short term loan providers have an immensely satisfied repeat borrowers base.
NO COLLATERAL – Banks consider it a high risk to offer loans to first time borrowers and hence applying for bank loans involve pledging your valuable assets. In any case, if you default on loan, you are likely to lose your assets. However, there is no collateral required to secure your short term installment loan and thus your valuables are safe with you.
DEPENDABLE CUSTOMER SUPPORT – Direct Installment loan online lenders establish a dedicated and skilled customer care team that is enabled to answer your every question, resolve your complaints promptly, guide you through each step of the loan process and build a positive borrowing experience.
Keep your dreads of first time borrowing at bay and apply for loan with confidence. Get fast installment loans online with no credit check and avail easy application, proficient loan processing, affordable rates, and flexible repayments.