Payday loans sure are useful to a lot of people- especially those who need money immediately. As long as one is certain about being able to repay such a loan with slightly more stringent terms as compared to most other loans, it can be a good bet to borrow them.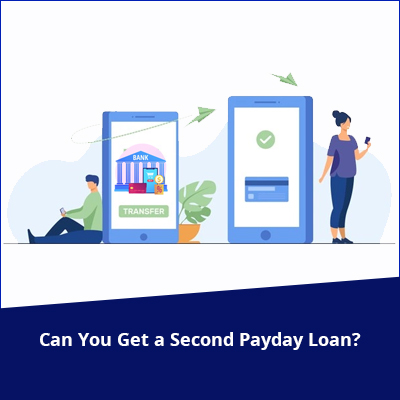 When you take a payday loan, you should understand their repayment terms (one has to repay these loans in lump-sum that too on their next consecutive pay date). That means that it is advisable for you to calculate all your necessary expenses of the month that cannot be avoided (such as food bills, groceries, electricity, transportation, etc.) and then also consider the amount of money you've borrowed in the form of a payday loan along with its interest rate. As long as all these expenses fit within your monthly income, it shouldn't be a problem to repay your loan and you can continue to live life without being in debt.
A few people also choose to opt for payday loans in order to improve their credit scores. Since these loans are the shortest of the short term loans, these deem to be the fastest in helping you change your credit rating. They might have faulted in the past thus making them end up having bad credit, and may now want to improve their rating in order to get better rates. Or, one may simply just want the perfect credit rating and payday loans are the fastest way one can acquire that desire.
Let's come to the final fleet of people- the ones who get stuck in debt after taking a payday loan and need another one to repay the first, or simply because they just need more money for the month.
Can I Get a Second Payday Loan While Still Having to Repay the First?
Payday Loans to Repay the First: Sometimes, it can get difficult to repay a payday loan if one takes it without giving it a thought, and finds it difficult to repay it. That's when a borrower may consider taking a second payday loan to repay the first. Can you get a payday loan for such a purpose? The answer is yes, you can. Payday loan lenders usually do not ask you why you need their funding options. All they need from you is to have a stable monthly income which gives them the confidence for one to be able to repay their loan. Even if you have average or even bad credit, it isn't impossible to get a payday loan since the criteria of such lenders doesn't include credit ratings. However, it is advisable to borrow a debt consolidation loan, since their rates of interest may be slightly lower and offerings higher.
Another good option would be to borrow a payday loan from a different lender, one who gives a lower interest rate.
Another way of getting rid of this loan would be to apply for a short-term installment loan instead, since these loans are flexible to repay and aren't too heavy on your pocket when the time comes to repay them since they are required to be repaid in parts over time.
Now, let's move on to the next group of people who need payday loans when they are yet to repay one.
Payday Loans for Those Who Need More Money: There can be times when in the middle of two pay dates, we are faced with one emergency for which we borrow funds from a direct loan lender offering payday loans and just a few days after, we have to get more money for another unexpected financial turn of events. In such a situation, you can take a payday loan, but to borrow it from the same lender can be a difficult affair.
So yes, the answer to your question is that you can certainly receive a payday loan if you still have one that you haven't repaid. However, to avoid getting caught in a debt trap, it is advisable to do your homework about which lender to approach, how much of an interest rate 5you can easily manage to repay and what kind of short-term loan will be easy for you to repay (according to their terms of repayment).
---